Customers can make the payment through the following payment methods: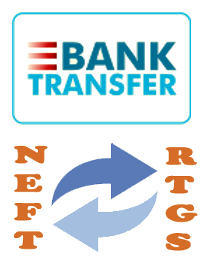 Bank: ICICI Bank Limited
Branch: Alwarpet (Chennai)
Account Type: Current Account
Account Name: LinuXpert Systems
Account No. 602805017301
IFSC Code: ICIC0006028
Pay through 'Paytm'
BHIM Mobile Payment App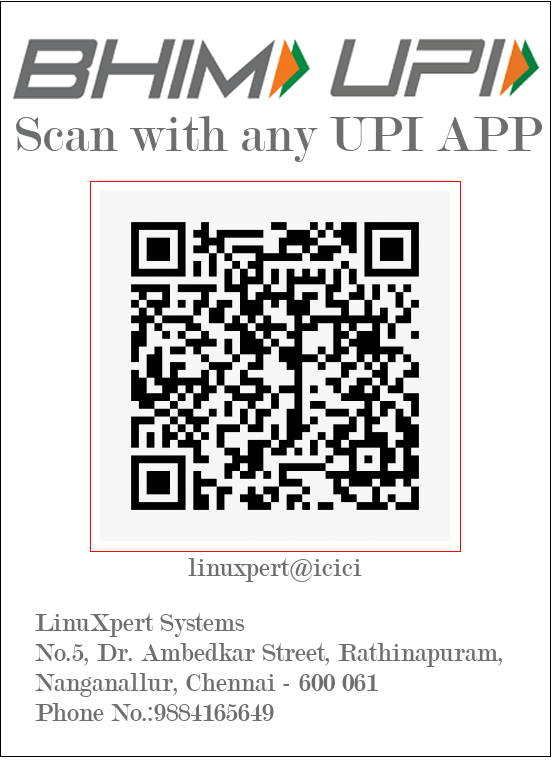 Direct UPI/Mobile Payment
Customers willing to pay directly without going through Payment Gateway can follow the below steps.

1. Choose the item you want to purchase

2. Add the item to Cart

3. Proceed to Checkout

4. Sign in and Confirm the Billing and Shipping Address

5. In the Payment stage, choose "Cheque/Demand Draft" and complete the Order


How to Pay directly using BHIM UPI:
In the bottom of this page, scan the QR Code of
BHIM UPI
(BHIM only) using BHIM UPI App.
The Recipient name will be displayed as
'LinuXpert Systems'
.
Fill the amount with the total order value and pay the amount directly.
Once the amount is transferred, send the transaction details by any one of the following methods
WhatsApp/SMS: +919884165649
E-mail: contact@linuxpert.in
Web/Online Contact Form
Pay through 'PayPal'
To pay through PayPal, use the button which appears below the 

button while shoping items